In the north of the Grand Duchy of Luxembourg, not far from the cultural and historical centre of the famous medieval town Clervaux, lies the Chateau d'Urspelt, resplendent as a jewel on green velvet at the heart of the Our nature reserve.
Located in a peaceful setting just outside a small, picturesque village, the Chateau d'Urspelt, which dates back to the 18th century, has recently undergone an extensive restoration. Great care has been taken to respect the chateau's cultural heritage and furnish all the comfort and charm of a very elegant 4-star luxury hotel.
With the subtle decoration of its 56 rooms and suites, including a honeymoon suite bearing the mark of authentic splendour, the Chateau d'Urspelt offers you a romantic haven of peace in a fairy tale setting. On top of this, its two fully equipped fitness and leisure areas and its pleasant restaurant with a sunny terrace will guarantee you a stay that surpasses all others.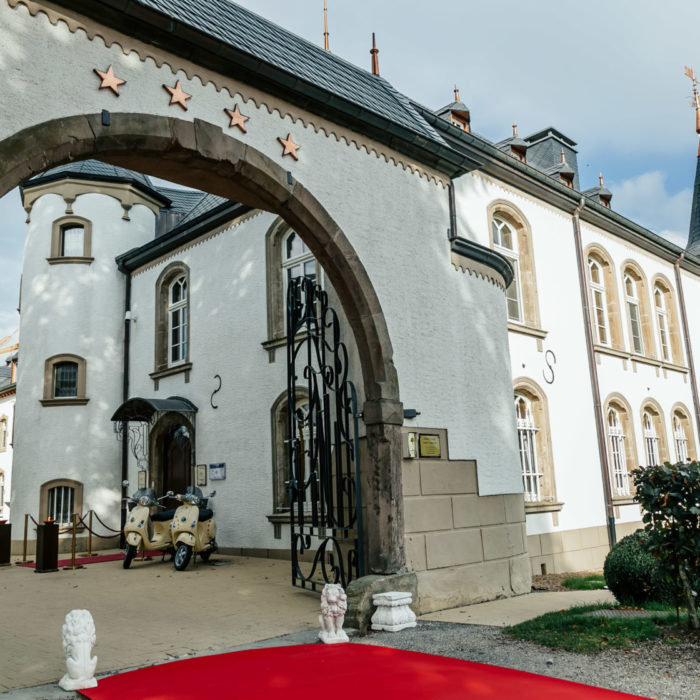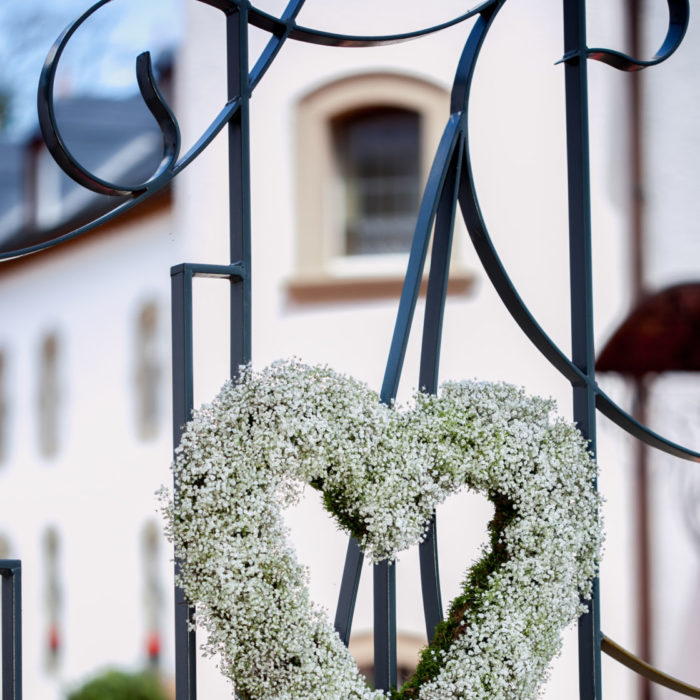 The Chateau d'Urspelt is also the ideal place to hold your wedding or any other important ceremony, thanks to its large reception hall, its spacious, elegant interior courtyard and its superb garden.
Finally, the Chateau d'Urspelt is the perfect choice for seminars and company rewards. Various fully equipped rooms will accommodate your guests for business meetings, training sessions and team building. You will discover that the chateau has a wide selection of formulas as well as attractive, entertaining activities that can be tailored to suit your every wish.
Because of its historical, architectural and aesthetic importance, the Chateau d'Urspelt has been classified as a National Monument of Luxembourg.
Note that for all the venues suggested on our website, you have to personally take contact with them to book it for your very special day.