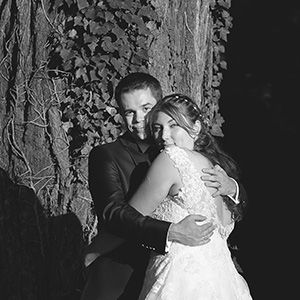 Joëlle & Stéphane
"Thank you so much for your staff's awesome service!
Everything went so smoothly, beginning from the very competent, quick and helpful first interview to the entire preparation phase, where Steffen Traiteur was available for each and every question, up to the the big day, our wedding.
On a scale from 1 to 10, we would definitely give you a 10+, without hesitating.
Your staff was so friendly and helpful, the food was that delicious as expected, the organization of the event was fantastic and you really gave us the feeling that you are caring about our wedding.
We do really appreciate and felt your enthusiasm.
Please continue like that, we'll keep hiring Steffen Traiteur for further events."