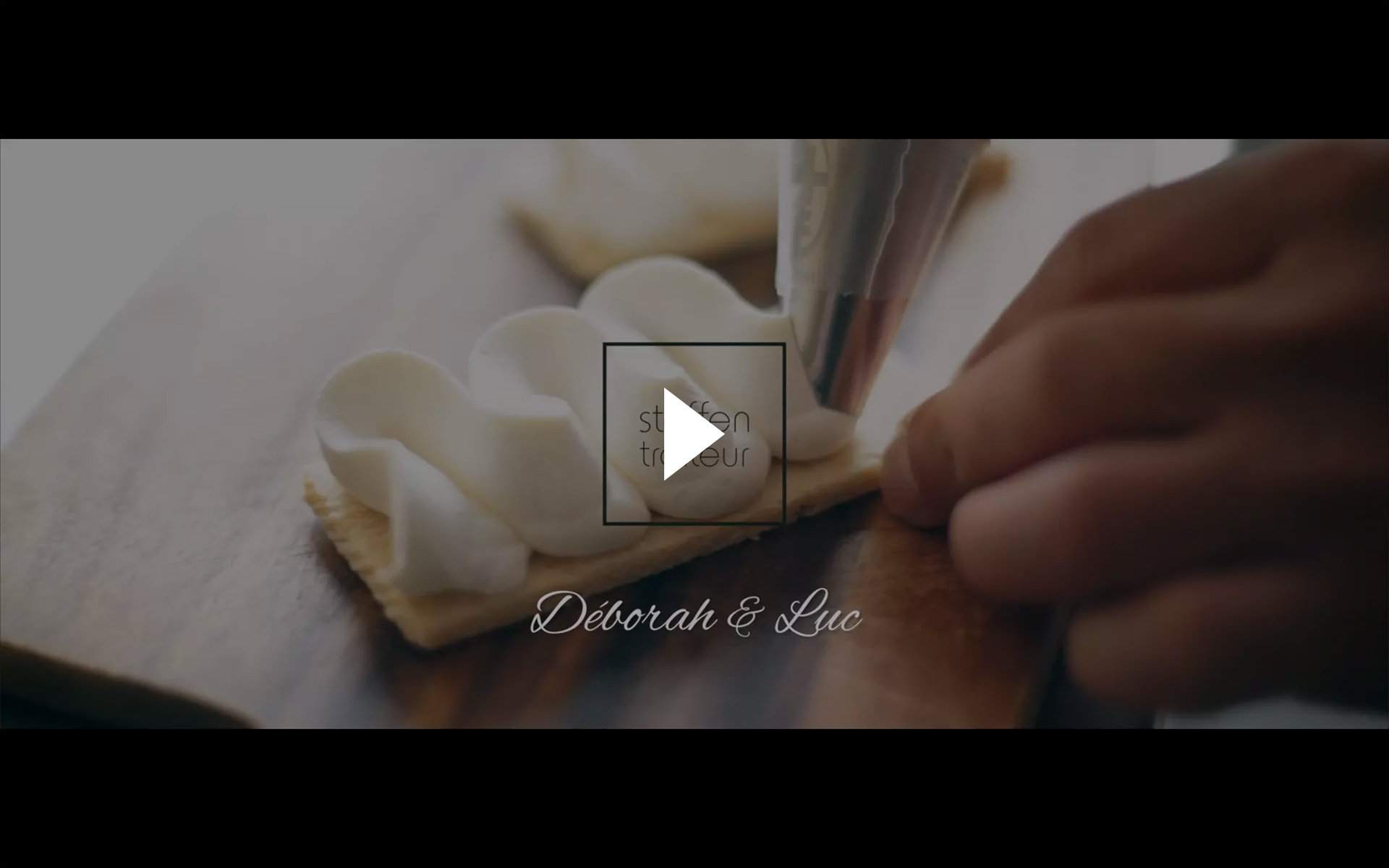 When fairy tales become reality
As children, we were convinced that like Cinderella, all we had to do was lose a glass slipper for Prince Charming to come along. With Steffen Traiteur, your dreams can become reality: aesthetically pleasing dishes, harmonious combinations of tastes and textures will bewitch the fussiest of gourmets!
Discover our wedding brochure and some wedding pictures.
Melt with joy
From the very first meeting to the big day, we will be the ideal partner in planning your wedding, always attentive and always at your side. Whatever you choose, the gastronomic journey we offer your guests will fill them with joy.
The magic of an enchanting day
An enchanting setting, a loving couple, an exceptional caterer… Let the magic happen! Our advisors can be contacted by telephone or e-mail, whichever you prefer. A meeting is free of charge and does not put you under any obligation! Tell us your ideas, explain your wishes and we'll discuss them. For the best effect on your guests, everything will be planned in advance through a careful, detailed preparation of your reception. Our manager will convey your wishes to our Executive Chef, who will be delighted to dish up meals with exceptional flavours for you.
A quote suited to your budget
We customise our price offers according to your needs after our first telephone conversation with you. At that time, we ask you if there will be any people at your event on special diets, or if there are infants, children or special food situations we should know about before drawing up the price offer. The offer can be adjusted and adapted to suit to your wishes and budget. Our quotes are detailed and transparent, which prevents any unpleasant surprises for you on the final bill.
Our price offers
As an illustration, here are a few options that generally appear on our offers:
An aperitif served on platters by our waiters,
The menu, including the appetizers, starter, main dish, cheese plate, dessert and coffee or gourmet tea,
The beverages, keeping in mind that we will not charge a corking fee if you wish to handle beverages yourself,
Beverage cooling,
The caterers, i.e. your dedicated chefs,
The Head Waiter, who will coordinate your event and ensure it runs smoothly,
The waiters serving at your event,
Rental of napkins and table coverings,
Rental of china (plates, cutlery and glasses),
Cooking equipment,
Possible furniture needed for your event,
Floral decorations,
Logistical services,
Guidance from a dedicated advisor from the first meeting to the day of the event.
Our art consists in guiding you through the realisation of your culinary event and making it unforgettable. We particularly enjoy surprising and delighting you!
Should you wish to obtain a personalised, non-binding offer that follows your specifications, we are at your disposal.
You may also call us on
(+352) 399 650 300