At the heart of Luxembourg City, the Luxembourg Association of Engineers, Architects and Industrials has made the Forum da Vinci available as a meeting venue.
A showcase of contemporary Luxembourg, the Forum da Vinci is a building with a strong, resolutely modern image and identity. The volumetrics, lines and textures define the identity and presence of this building, designed as an urban signal punctuating the rhythm of the boulevard. Alluding to the culture and industrial heritage of Luxembourg, the bulk of the building, resting on a glass base facing the street, is covered with a metallic mesh "skin" that envelops the main facades; its reflections evolve with the variations and vibrations of light.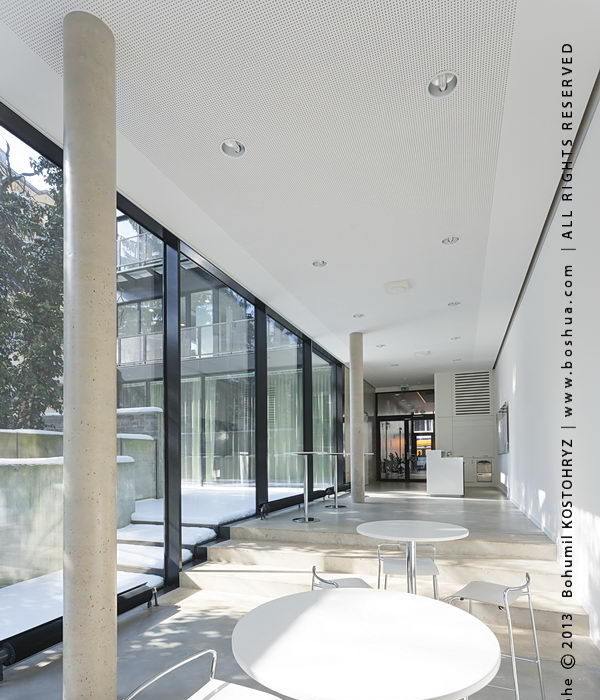 The rooms of the Forum da Vinci are available for professional, commercial and cultural events. Preference is given to events relating, in a broad sense, to the development of architecture, engineering, technology, research and innovation, which are the themes of the associations housed in the building. The rooms offer companies, associations and institutions an original, convivial and professional setting for all types of events, from seminars to business meetings (conferences, conventions, study sessions, seminars, general meetings, award ceremonies, product launches, company events, professional gatherings). The Da Vinci conference room is equipped with 180 seats, a lectern, a video projector, a projection screen, microphones, etc.
In addition to its offering of conference and meeting rooms, the Forum da Vinci has an exhibition space in the Foyer, which may be rented out to present projects and professional innovations as well as cultural exhibitions.
Note that for all the venues suggested on our website, you have to personally take contact with them to book it for your very special day.