Built on a rocky promontory at the heart of the village of Cons-la-Grandville, on the banks of the Chiers River, the current castle rests on the foundations of the first fortified castle erected by Dudon de Cons, the travelling companion of Godfrey of Bouillon during the First Crusade (1096).
Since that time, this monument has continually been the object of conversions, embellishments and restorations.
Built of yellow limestone (Pierre de Jaumont), it impresses its visitors with the contrast between its different "facets".
On the north and east sides, the lower level, impenetrable and massive, reminds visitors of the role that military defence played in the area, while the upper level, more opened up with richly decorated windows, evokes the great moments of the Renaissance and the 18th century at Cons-la-Grandville.
The west wing and stables, partially reconstructed, allow visitors to see the destruction caused by wars, from the Thirty Years' War to the last global conflicts.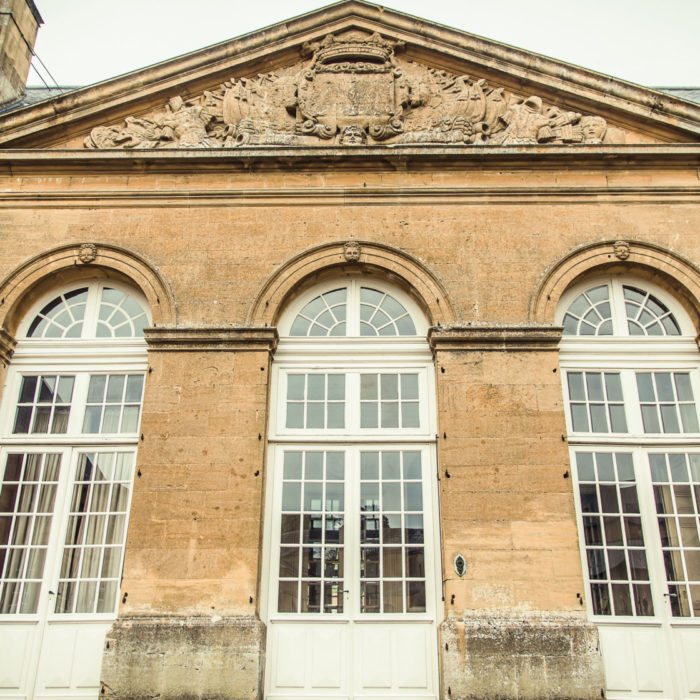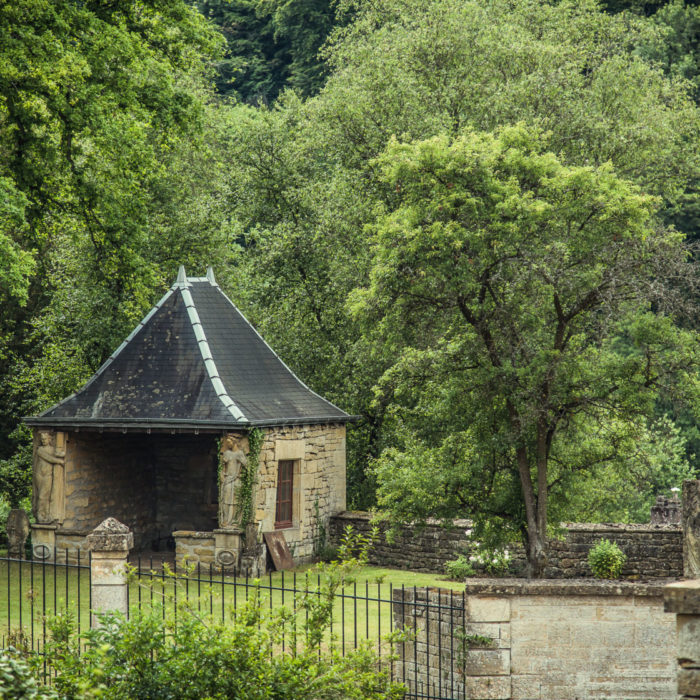 Discovering the architecture and décor of the castle at Cons-la-Grandville allows us to learn about the history of this former great seignory, from its origins until today.
The interiors, which date from the 13th to the 19th centuries, coexist harmoniously. A visit to the castle showcases the great hall, with its French ceiling and chapel, the splendid Renaissance fireplaces, the former 16th-century kitchens converted to a billiard room in the 19th century, the great dining room and its Regency-style stucco décor, the dungeon tower that evokes the feudal castle, and much more.
The quality of the castle's interiors, as well as the 19th-century restorations, make the rooms at Cons-la-Grandville one of the most complete and harmonious ensembles from the period.
Today, the castle and its outbuildings are the property of the 9th Marquis of Lambertye and Cons-la-Grandville.
Note that for all the venues suggested on our website, you have to personally take contact with them to book it for your very special day.