The T'Scheier reception rooms are located in a picturesque setting. The building dates from the 18th century and is located just opposite a medieval castle which is fully restored.
A small brook flows through the green garden and the terrace, with a capacity of 200 people and located in an enclave, is a peaceful place in the middle of nature.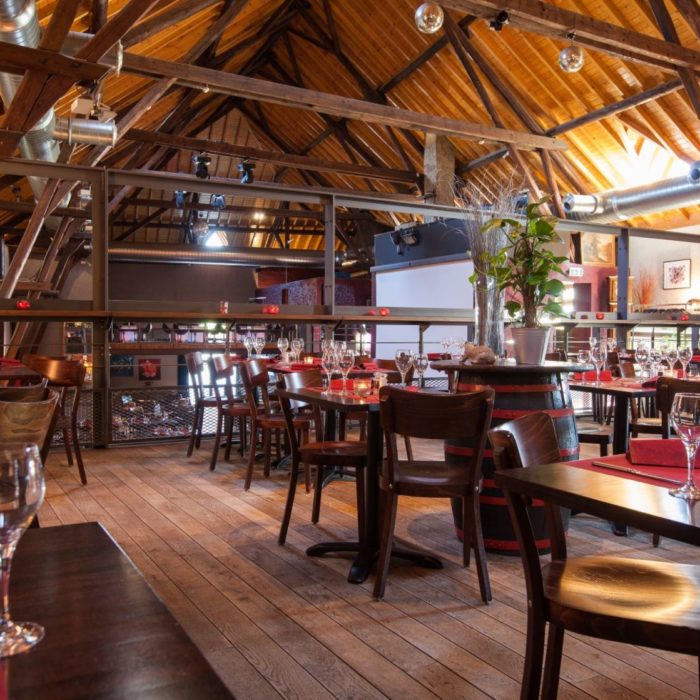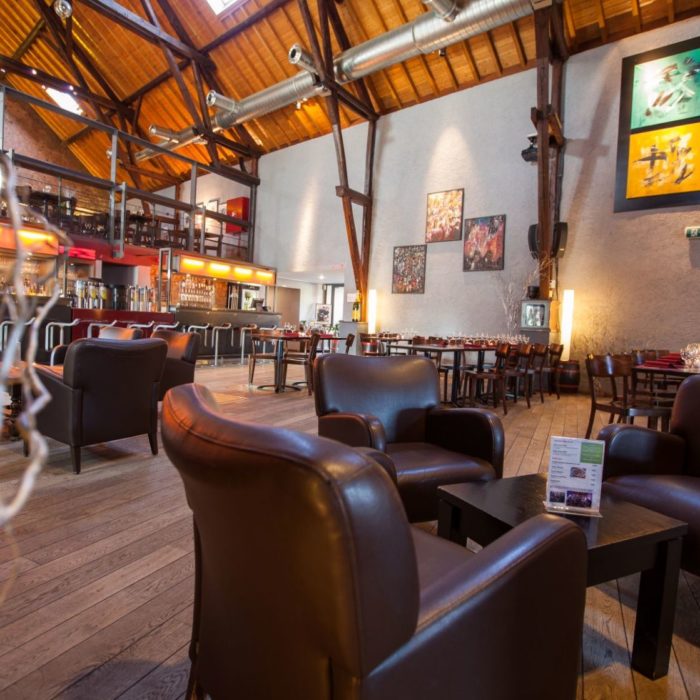 Our rooms having a total capacity of 600 people for eating standing and 250 people for eating sitting, are for rent exclusively or by individual room. The different rooms are all equipped with bars that contain fridges and the furniture can be used for set-ups. Former Restaurant the T'Scheier is equipped with a high quality sound system, a projector with a large screen and disco lights for your dance party.
The interior of the T'Scheier is a perfect blend of old and modern with a spectacular 12m high roof. It is an idyllic location for all kinds of events: receptions, weddings, company parties, private parties, meeting rooms, concert halls, town festivals, product launches, cultural exhibitions or car presentations, etc. The T'Scheier is a multi-purpose room equipped with all the necessary amenities that surpasses in charm the majority of the communal multipurpose centres. There is also a fully equipped kitchen as well as a wood-fire BBQ.
Aspelt is the oldest village in Luxembourg with a living history and is highly valued by the municipality of Frisange as a cultural place.
Access is easy by motorway and at a short distance from Luxembourg City (15km) and the German and French borders.
The reception rooms are surrounded by several parking lots.